Dribble & Shoot
PA Basketball Coaches Association Newsletter
Download PDF
Inside This Issue:

$2,000,000 of General Liability Insurance coverage for their Camps and Clinics
Benefits of Membership
George Floyd
PABCA PSB Fall Showcases
PA Coaches Spotlight - Carolyn Kieger
PIAA Steering Committee Minutes
USA Coaches License
Accept or Correct
PCBA VIRTUAL Fall Coaches Clinic
PGC Basketball
Breaking News
ABCA Member Coaches can now receive $2,000,000 of General Liability Insurance coverage for their Camps and Clinics.....FREE! Details in Newsletter PDF.
Who We Are A Part Of and You can be too!
https://www.nhsbca.org/about-usThe National High School Basketball Coaches Association is an organization that unites high school basketball coaches. It is an alliance among State Basketball Coaches Associations that represents over 75,000 coaches nationwide.
Benefits For Your!
Voice at State Level (PIAA)

Basketball Steering Committee

Coaches Advisory Committee

Eligible for your player to play in PABCA / Paramount Fall Showcase at dis-counted rate.

Nominate fellow member coaches for "PABCA / PGC Ron Galbreath / Coach of the Year Award"

Nominate players for "PABCA / PGC Male and Female Player of Year Award"

Discount price for Fall Coaches Clinic

Participate in American Cancer Society 3pt Challenge in January

Semi-Annual Newsletter

Invite to Coaches Social

Qualify for 2M General Liability Camp and Clinic Insurance – FREE

Access to Member Only Coaches Blog

Member of National HS Basketball
And More to Come
Nominate players for All-Star Game

Coach All-Star Game

Nominate fellow coaches for Hall of Fame

Eligible for Hall of Fame

Players eligible for PABCA Scholarships
Pennsylvania Fall Showcases: Western, Central, & Eastern Basketball Showcases
Participants will be tested individually for speed, agility and strength, and then play in Showcase games in front of college coaches. Players will be scouted during the games with a scouting report written on each player. PSB will post and send player assessments to all NCAA, NAIA and junior college coaches. Showcase will be streamed live for viewing by college coaches across the country. College recruiting presentation will follow after the showcase. PABCA member coaches' players will receive a discount to attend showcase.
Coaches Spotlight
Carolyn Kieger
Pennsylvania State University
Vice President of Athletics Sandy Barbour announced the selection of Carolyn Kieger as the sixth head coach of the women's basketball program on April 3, 2019. Kieger, a 2019 Naismith Women's Coach of the Year Award semifinalist, guided Marquette University to the top of the Big East Conference and three consecutive NCAA Tournament appearances as the Golden Eagles' head coach.
Kieger, a 2006 Marquette graduate, comes to Happy Valley after five years at the helm of her alma mater, posting a 99-64 overall record. During the past three seasons, Kieger led the Golden Eagles to sparkling 76-26 mark (43-11 in Big East), which included a pair of Big East regular-season championships and a Big East Tournament Championship.
Marquette made three consecutive NCAA Tournament appearances for the first time in 20 years, advancing to the round of 32 the past two seasons. Widely regarded as one of the nation's brightest and rising coaching stars, Kieger's first Marquette team in 2014-15 won nine games. She proceeded to lead the Golden Eagles to 14, 25, 24 and a program-record 27 victories over the next four seasons. Kieger was named a semifinalist for the 2019 Naismith Women's Coach of the Year Award after leading the Golden Eagles to one of the best seasons in program history this past season. Marquette captured its second consecutive, but first-ever outright Big East regular-season title and a posted a school-best 27-8 record. The Golden Eagles were ranked in every Associated Press poll of the season for the first time in school history.
Continued in Newsletter PDF
PIAA Steering Committee Meeting Minutes
Thursday, April 20th 2020
Minutes for PIAA Board of Directors' Action
On a motion by Mr. Sette, seconded by Mr. Kinder, it was unanimously voted to recommend to the PIAA Board of Directors, to change the PIAA Basketball Adoption, Rule 5-5 NOTE, running clock, from 40-point differential to a 30-point differential.
The new adoption will read Rule 5-5 NOTE, running clock, at all levels (varsity, junior varsity, or otherwise) of competition, upon completion of the first half, if one team gains a 30-point differential over its opponent, the clock shall be stopped only when an official's timeout is taken, a charged time-out is granted, a period ends, or during administration of free throws.
Motion Passed: Unanimously
Administrative and Discussion Items
Find in Newsletter PDF
** Next Meeting of PIAA Basketball Steering Committee:
12:00 P.M., Wednesday, March 31, 2021, Conference room, PIAA Office, Mechanicsburg, PA.
Become a USA Licensed Coach
The Coach License program focuses on educating coaches while ensuring the safety of those with whom the coach may come in contact. The goal is to develop an inclusive basketball community of credible, qualified and dedicated coaches and administrators who serve the game. Challenge yourself to become a beer teacher of the game and receive recognition as a licensed coach through USA Basketball.
Click Here to Complete The USA Licence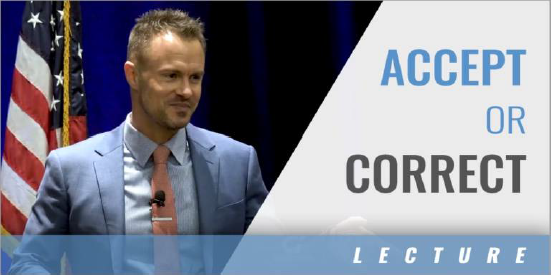 Accept It or Correct It with Alan Stein, Jr.
Alan Stein, Jr. explains that every single behavior that goes on in your program, on or off the field, is either something you accept or correct. He also explains how eliminating some behaviors, such as complaining, making excuses, and blaming others will lead you to becoming happier, more successful, and more significant.
Click Here to see Full Article
2020 VIRTUAL Fall Coaches Clinic
October 6th, 7th, & 8th 7:00 to 9:00 PM in partnership with Coaches Insider